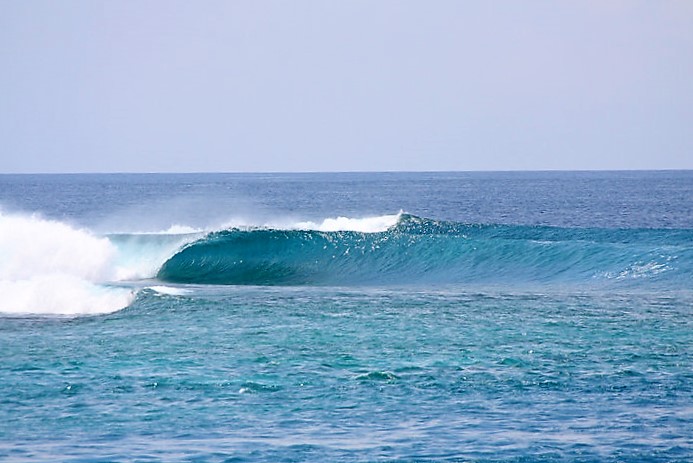 The Central Atolls of Meemu, Laamu, Thaa & Dhaalu Atolls offer plenty of breaks; lefts & rights; with options for most winds and all swell directions and sizes. Being a region with only a few resorts and guesthouses near the surf zones the best way to surf the Central Atolls is by charter boat allowing mobility between the atolls depending on the prevailing swells and winds during the charter period.
Horizon 2
A modern cruising vessel that has been thoroughly refurbished and very well maintained with six comfortable, air-con cabins.  Horizon-2 accommodates up to 10 guests in comfortable double bed or twin bed cabins. All cabins have private hot and cold water showers and each cabin has individually controllable air conditioning and lighting.
Ocean Oasis:
From May to September the upmarket Ocean Oasis is also available for exclusive group charters to the Central Atolls. With eight Standard cabins; 2 Deluxe cabins and a Suite cabin; comfortable lounge dining/bar area and a Jacuzzi this is a boat to bring the wives & girlfriends assured they will enjoy the space and luxury.
Theia:
Theia is an exceptionally comfortable boat with 8 cabins including two Seaview Suites and is perfectly suited for couples; all cabins with double beds and ensuites; loads of deck space and lounge areas.  Catering for exclusive group charters of 8 – 14 surfers trips can be customised from 7 to 14 nights either flying or sailing down and/or return from Male' international airport.
Central Atoll Charter Options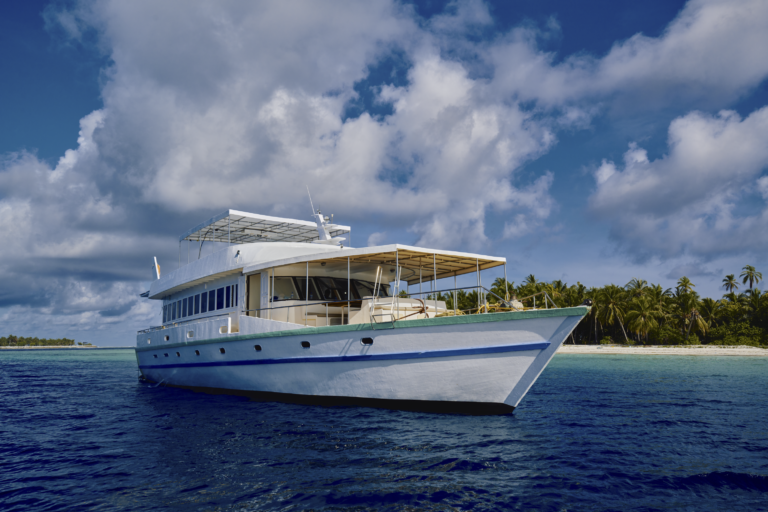 THE MALDIVES, OUTER & CENTRAL ATOLLS
For the surfing adventurer, Central & Outer Atolls Surfaris explore the isolated southern atolls on Horizon-2; a fully equipped, live-aboard motor cruiser featuring comfort and reliability without the luxury price tag.
View Package »
THE MALDIVES, CENTRAL ATOLLS
This beautiful boat is a pleasure to sail on. With its experienced captain and fully trained crew, Ocean Oasis offers the highest standards of service and accommodation.
View Package »
THE MALDIVES, CENTRAL ATOLLS
Theia is a 32-metre, timber hulled motor yacht; a luxury live-aboard that lets you explore the waves in style.
View Package »