Surfing Indonesia
Atoll Travel offers resort-based surfing Indonesia holidays in Roti, Bali, Sumbawa and the Mentawais, plus epic surfing indonesia adventures on live-aboard surfari boats in North Sumatra and the Mentawai islands. The surfing Indonesia any time of the year.
The huge Indonesian archipelago has hundreds of surf breaks, from the world famous Mentawais to little-known places in the eastern islands. With lots of great place to go surfing Indonesia Atoll Travel can help you find the perfect surfing holiday at a resort or on a surfari boat.
Atoll Travel offers a selection of Indonesian surf resort-based surfing holidays in less developed areas with great waves that are a lot less crowded than the main breaks of southern Bali. We represent two of the finest resorts in the Mentawais region, including the upgraded Macaronis Resort and the luxurious Kandui Villas, the Mentawais premium surf resort in a class of its own.
See below for more information on surfing in Indonesia surf resorts
General Information about Indonesia: Indonesia Information 
INDONESIA, MENTAWAIS
The Mentawai's Premier Surf Resort and one of the world's finest surfing based establishments.
View Package »
INDONESIA, BANYAKS
This aluminium power catamaran was custom designed & built, after 15 years of surf charter operations around the Banyak Islands & North Sumatra, Indonesia.
View Package »
INDONESIA, MENTAWAIS
This is the perfect boat for a Mentawais surf charter- fast, stable, safe, roomy, and super comfortable . Captained by owner/operator Eric Foraker and an experienced crew, MV Addiction will get you to the best breaks from the Mentawai islands to North or South Sumatra
View Package »
INDONESIA, MENTAWAIS
New and fully equipped, Maha Bintang has the range and power to get small groups of surfers deep into the Mentawai surf zone. We have a very experienced and friendly on-board guide. LA surfer/photographer Brian Blank.
View Package »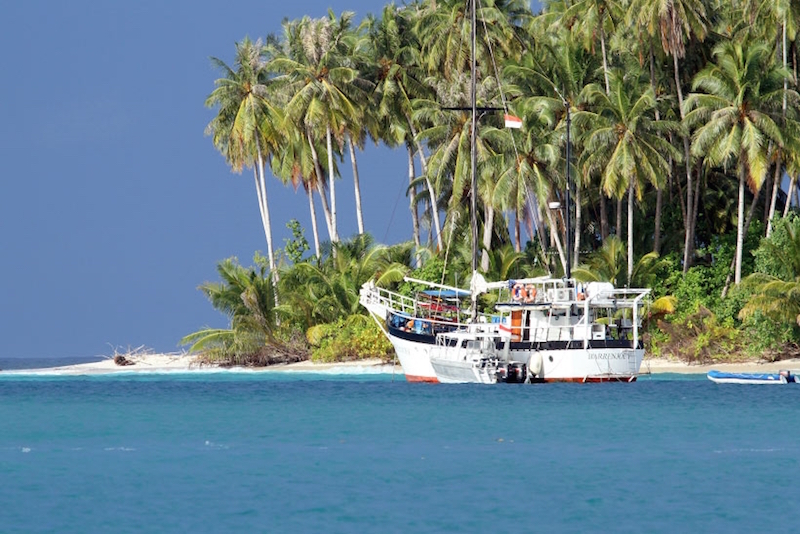 INDONESIA, MENTAWAIS
Groups of up to ten people cruise the Mentawais in comfort on board Barrenjoey, a sturdy sail and motor cruiser fully set up for surf charter holidays. Owned by John & Belinda McGroder; John is one of the most longest serving and experienced of Mentawais skippers
View Package »