A chain of picture perfect coral atolls in the tropical Indian Ocean, the Maldives is a remote, exotic destination offering exciting surf and top quality facilities. Deluxe, resort-based surf holidays are locally managed by Atoll Adventures, the first surf tour operator in the country, and still the best way to surf the Maldives. And there's a choice of live-aboard boat surfaris.
The Republic of the Maldives is a sprinkle of coral atolls and tiny islands in the Indian Ocean, just south-west of Sri Lanka. Tourists from around the world come to holiday in the postcard-perfect tropical islands, for the amazing underwater environment and the excitement of diving, surfing and sailing in crystal clear, warm blue water.
Maldives Destinations & Tours.
THE MALDIVES, PASTA POINT
A small and beautiful tropical island resort in the Maldives, offering exclusive access to the classic Pasta Point surf break, Cinnamon Dhonveli's program is designed especially for surfers.
View Package »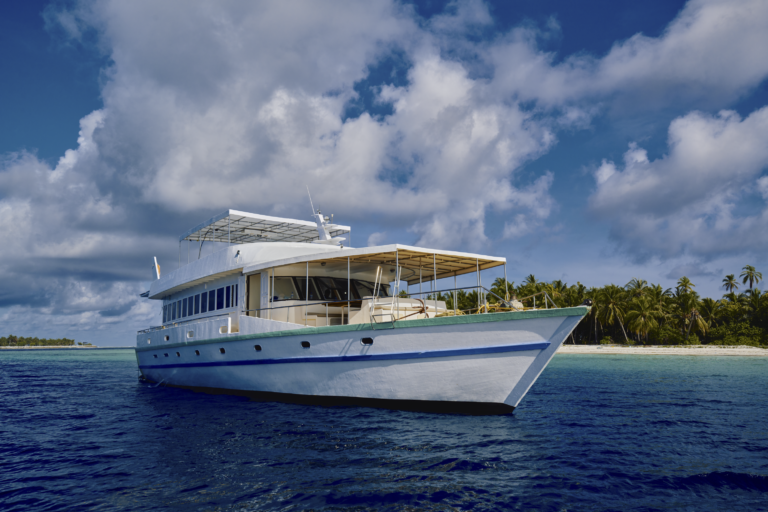 THE MALDIVES, OUTER & CENTRAL ATOLLS
For the surfing adventurer, Central & Outer Atolls Surfaris explore the isolated southern atolls on Horizon-2; a fully equipped, live-aboard motor cruiser featuring comfort and reliability without the luxury price tag.
View Package »
THE MALDIVES, CENTRAL ATOLLS
This beautiful boat is a pleasure to sail on. With its experienced captain and fully trained crew, Ocean Oasis offers the highest standards of service and accommodation.
View Package »
The Maldives has 3 separate regions